Group for mindful practice of yoga asanas, pranayama and mudras
** Disclaimer and Safety Messge**
As with all exercise programs, when practising guided yoga sessions with us or using our videos, please exercise safety precautions to avoid and reduce injury. Please consult your doctor before engaging in these practices.
By participating and practicing any of the exercises, you will be performing them at your own risk. You shall not hold the yoga group or SVTemple responsible or liable for any injury or harm you may sustain as a result of participating in these practice.
Useful Links:
How to Join Temple WhatsApp Group:
You can join Temple Yoga WhatsApp group by scanning the following QR Code. The links to online classes and other information will be shared on the WhatsApp group.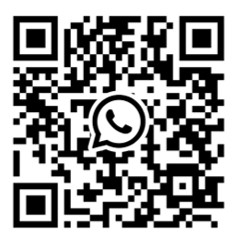 Have a safe and enjoyable practice!