26233 Taft Rd Novi, MI 48374 | Phone:

(248) 449-9049

| Email: services@svtemplemi.org
---
UPCOMING EVENTS: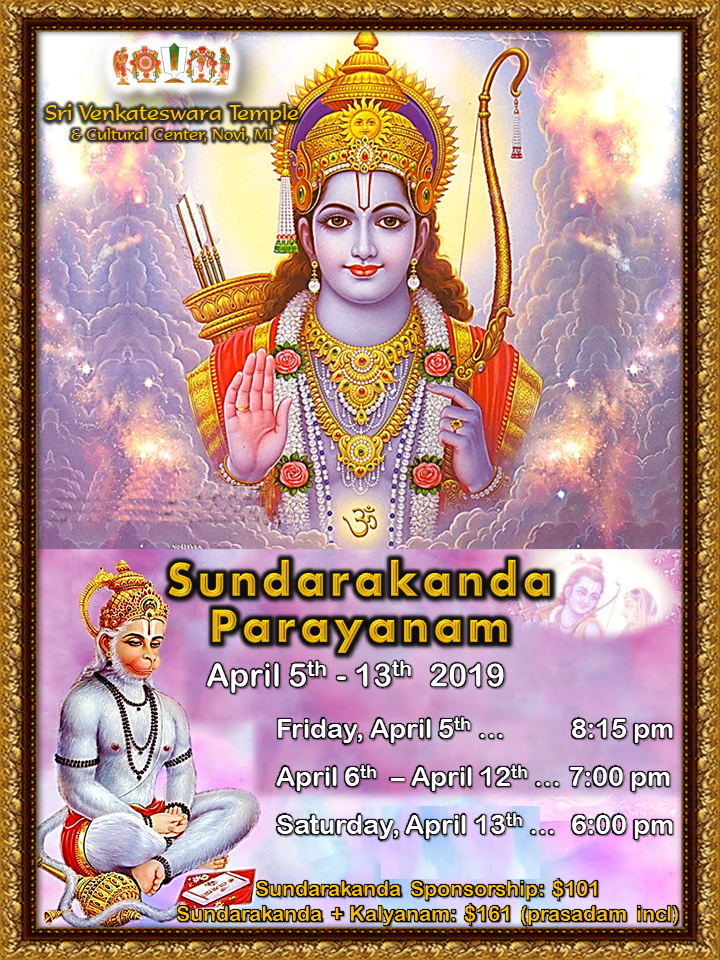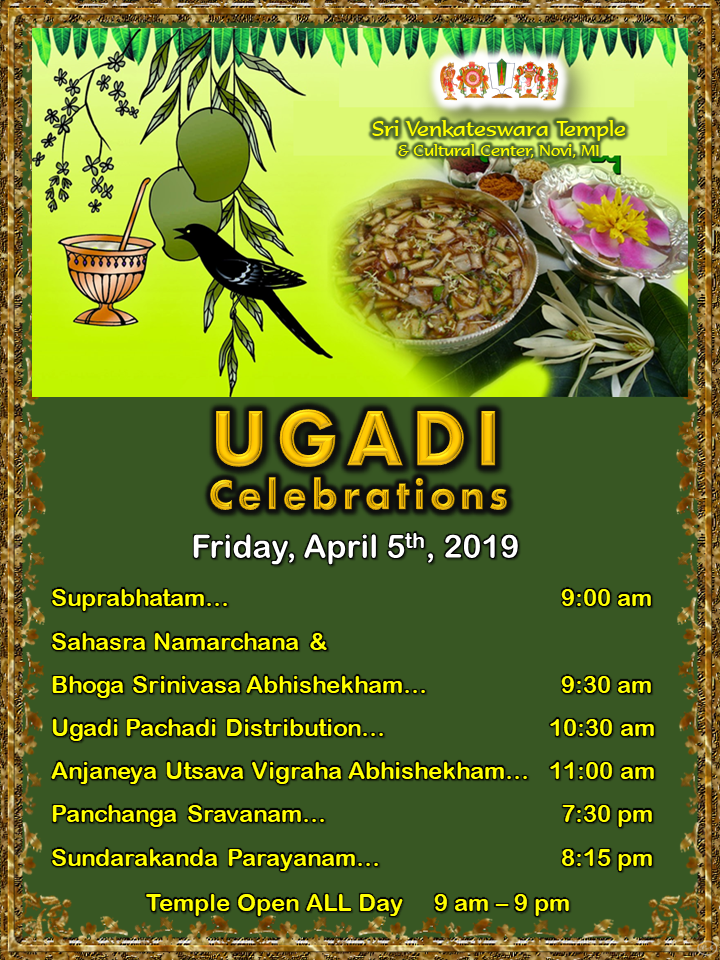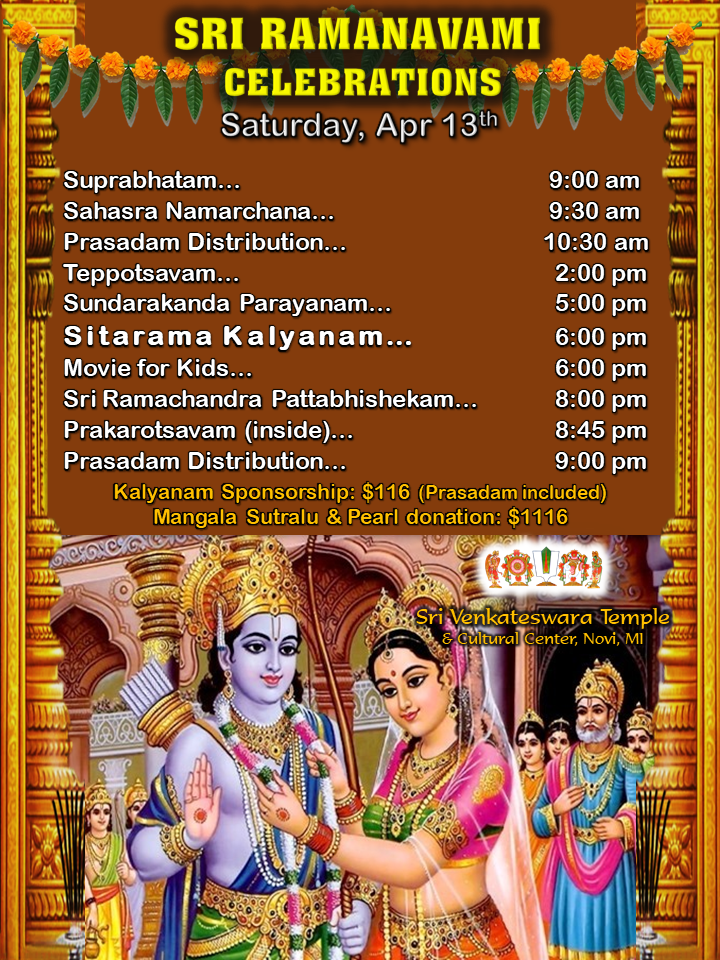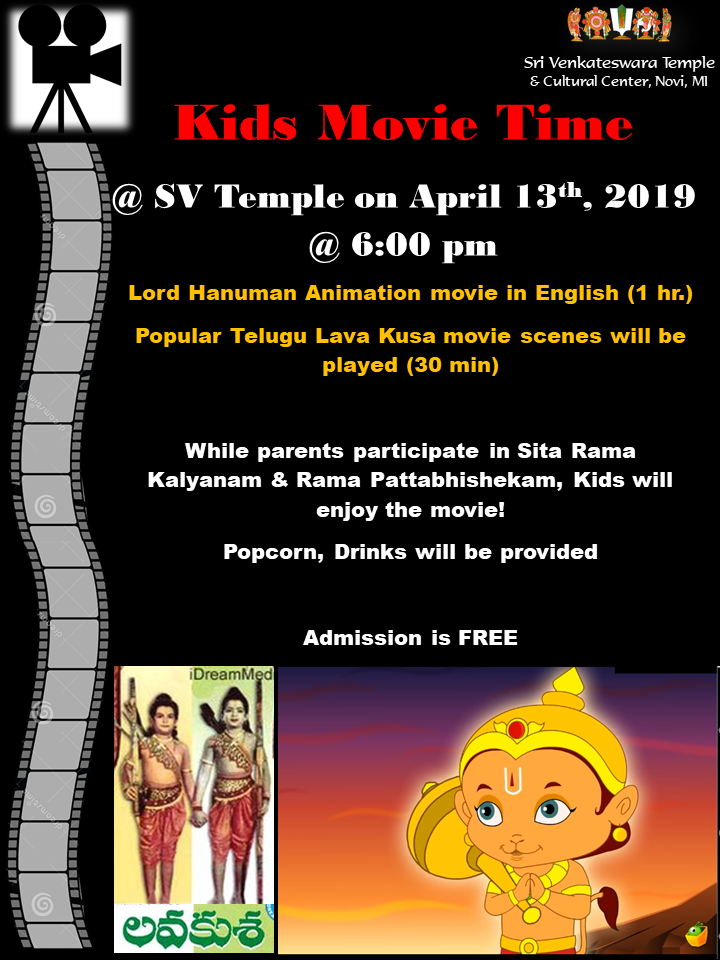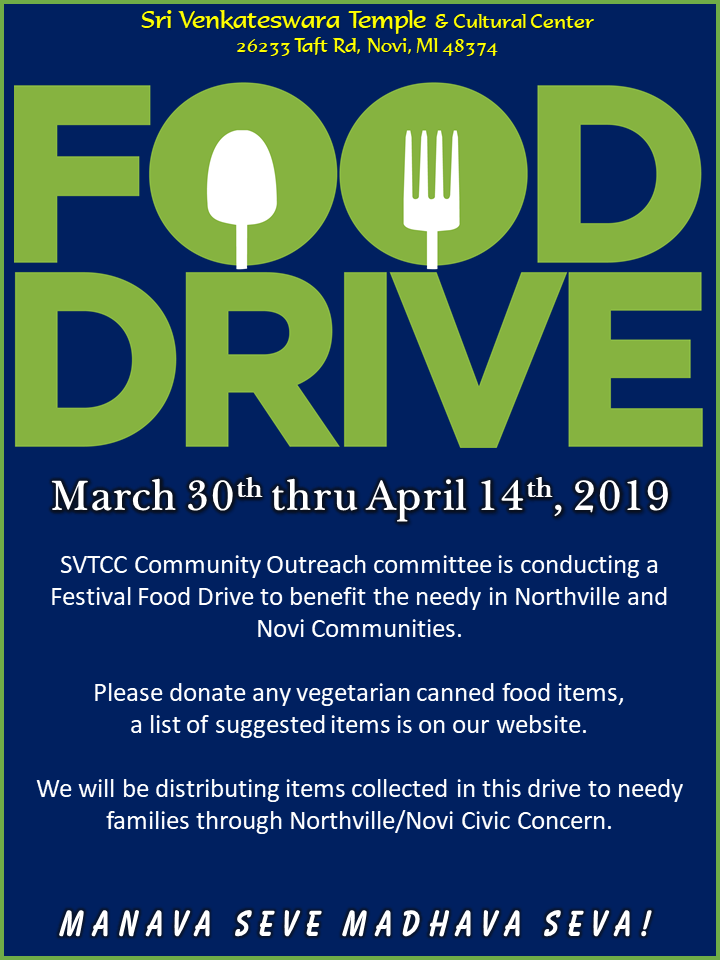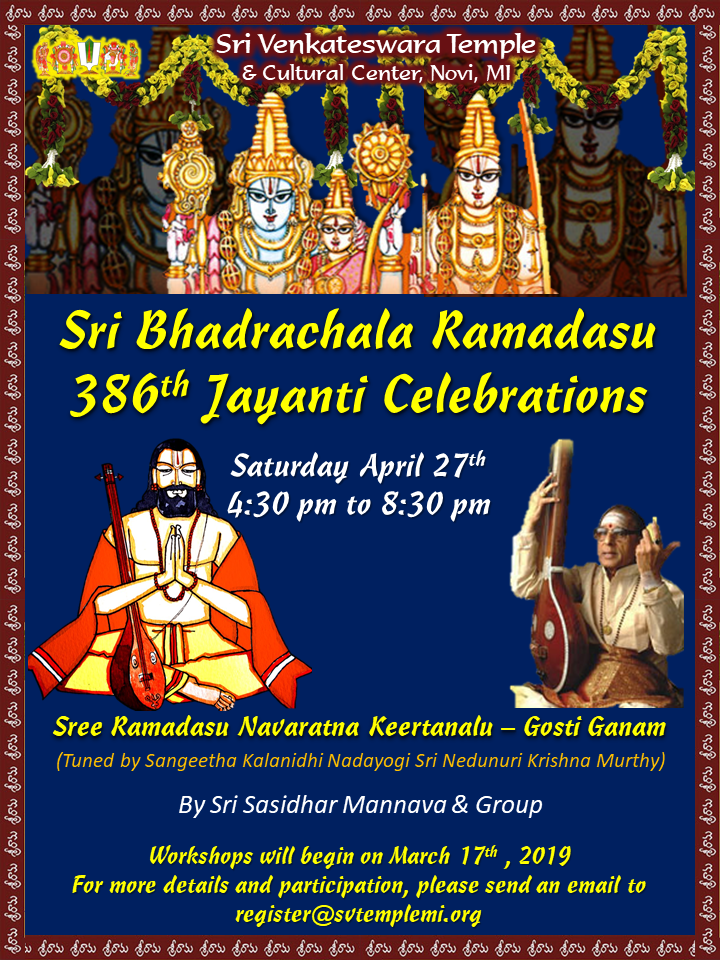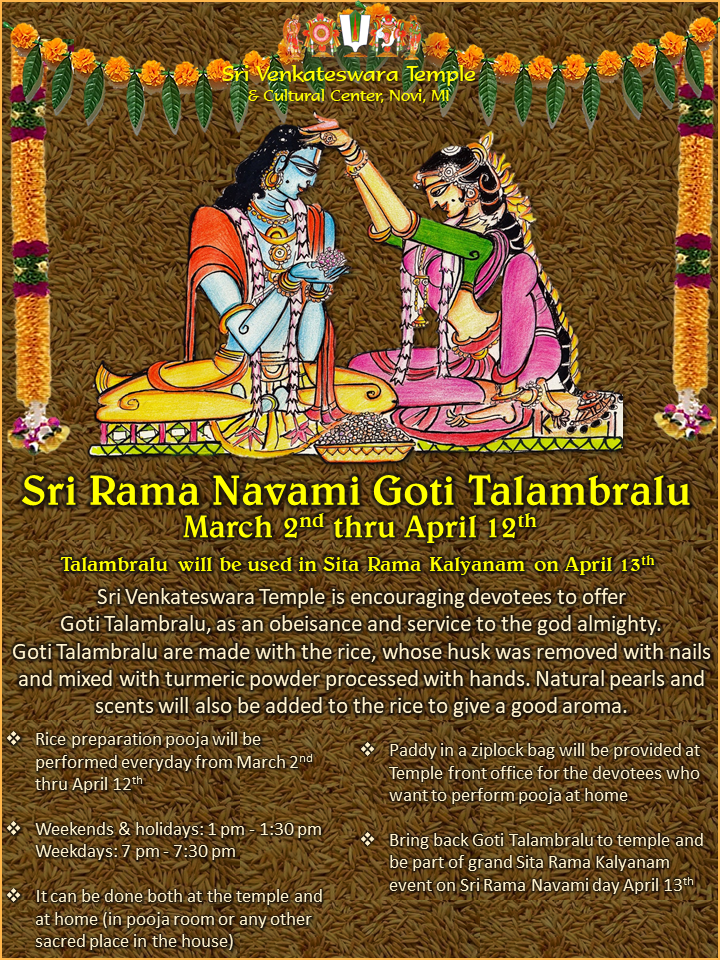 Sri Ramayanam for Kids, Feb 23rd – Apr 6th…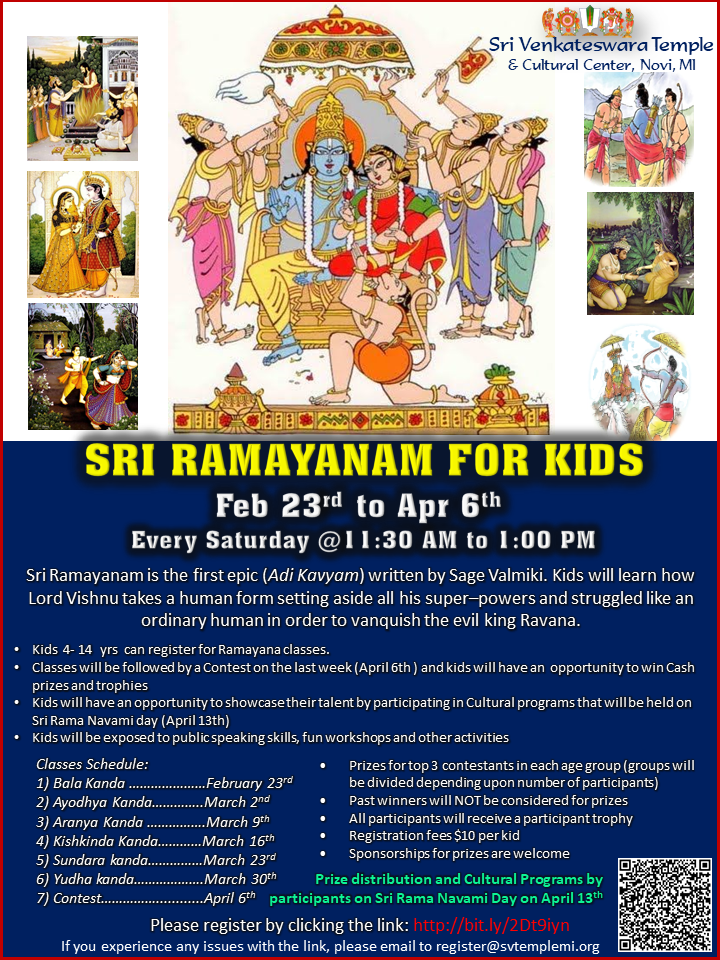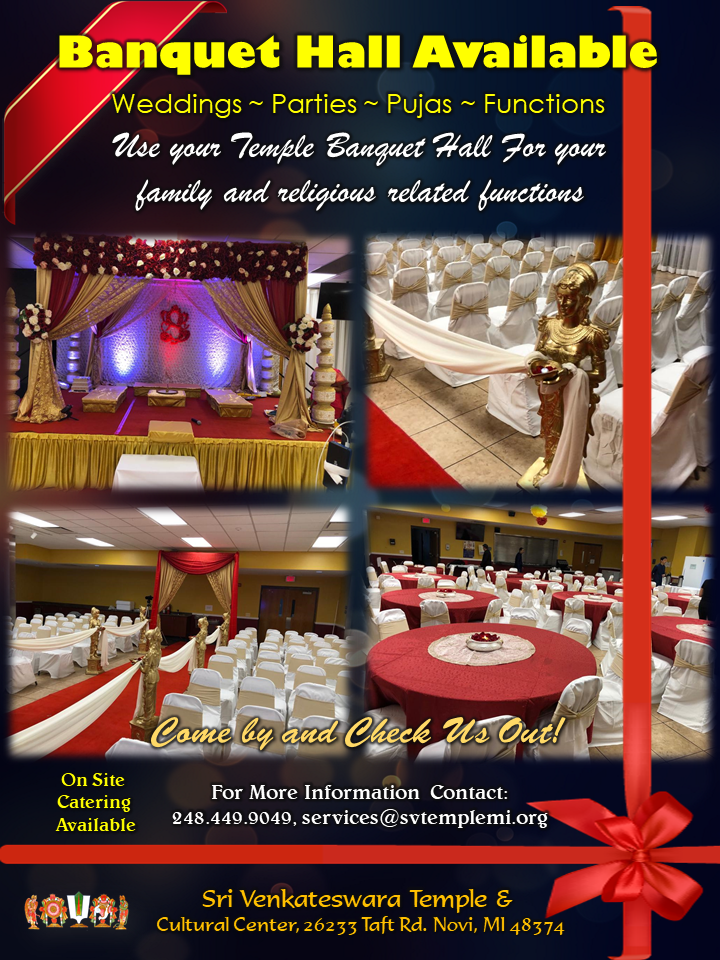 2019 SV Temple Calendar is available. If you haven't got one, please contact front office to get your copy! Suggested Donation is $5. Free for Life Members.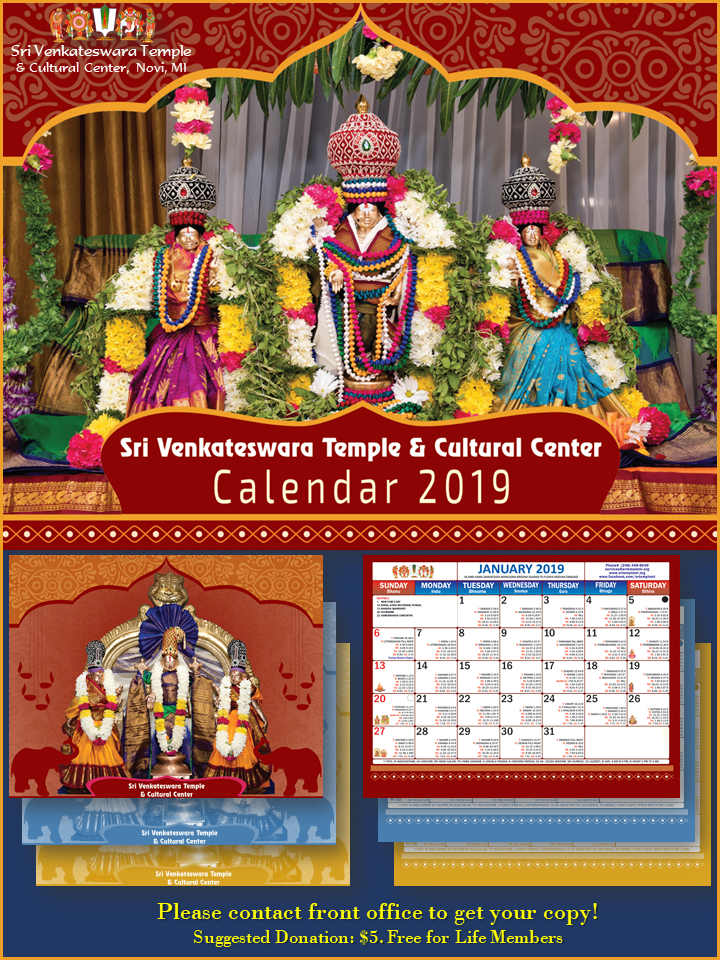 ---
PAST EVENTS:
Sri Rama Navami Celebrations
Sri Goda Devi Kalyanam
Vaikunta Ekadasi & New Year Celebrations
Annual Fundraiser 2017
Volunteer Appreciation Day Dinner – Nov 10th, 2017…
Deepavali Celebrations 2017 …
Vinayaka Chavithi Celebrations – Aug 25th – Aug 27th…
BRAHMOTSAVAM – May 17th – May 22nd…
---
---
Hours of Operation
Mon to Fri: 9:00 AM to 12:00 PM & 5:30 PM to 8:30 PM
Sat, Sun & All Public Holidays: Open all day from 9:00 AM to 8:30 PM
All Religious Festivals & Special Events: Open all day from 9:00 AM to 9:00 PM
Last Archana is performed at 8:00 PM every day.
For priestly services please email to services@svtemplemi.org or call (248) 449-9049
---
  Donate Online now
We are now accepting Paypal for Online Donations
---
Click here for a Complete Listing of all the Events at the SV Temple Michigan
Check out our Facebook Page and Like us on Facebook
We post latest pictures and event details on Facebook.
---
If you like to voice your opinion or comments, please visit our Facebook page. Thank you!